Spring Crank Up

April 9th-10th 2022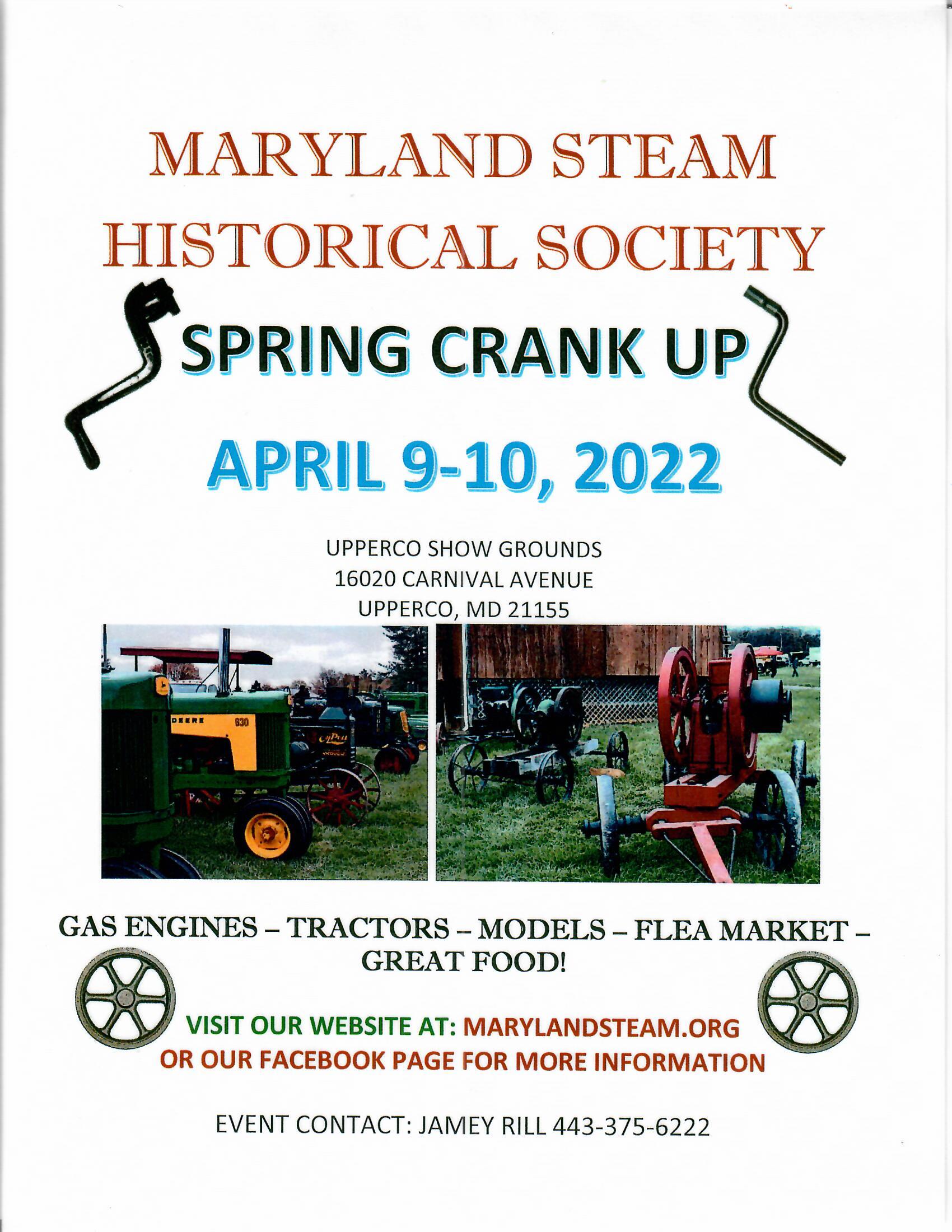 Free Admission and Parking
Join us for our SPRING CRANK UP! Lets break the cabin fever and get the winter dust off our engines and tractors for this years show season. With plenty of equipment to see, good food to eat, and a flea market to browse there should be fun for all. Setup begins after 5 PM on Friday and the event is rain or shine.
Visit our Facebook page for the latest information
Attention Flea Market Vendors!!
We will be holding an outdoor flea market. Click this link for our Vendor Application Form Payment for Flea Market Spaces will be collected during the event (Please do not mail it in)


Event Contact: Jamey Rill 443-375-6222