COVID19 SHOW INFORMATION
This is our current information regarding the fall 2020 show and COVID 19.
Our intent of this page is to keep everyone up to date with how the show may be affected by COVID 19. We will list any information applicable here, as decisions are made by the Board based on recommendations or guidelines provided by the state of Maryland and/or local jurisdictions. The health and safety of our members, exhibitors, and spectators is very important to our organization and decisions will be made based on the information at hand.
---
As of 6-22-2020
We are far enough out at this point we are continuing our show as scheduled and will be waiting till we get closer to the date to make updates based on information at that time.

That being said, we do have one update that affects our flea market vendors. See below for that information.
5/19/2020 Membership meeting has been canceled. The June meeting is TBD.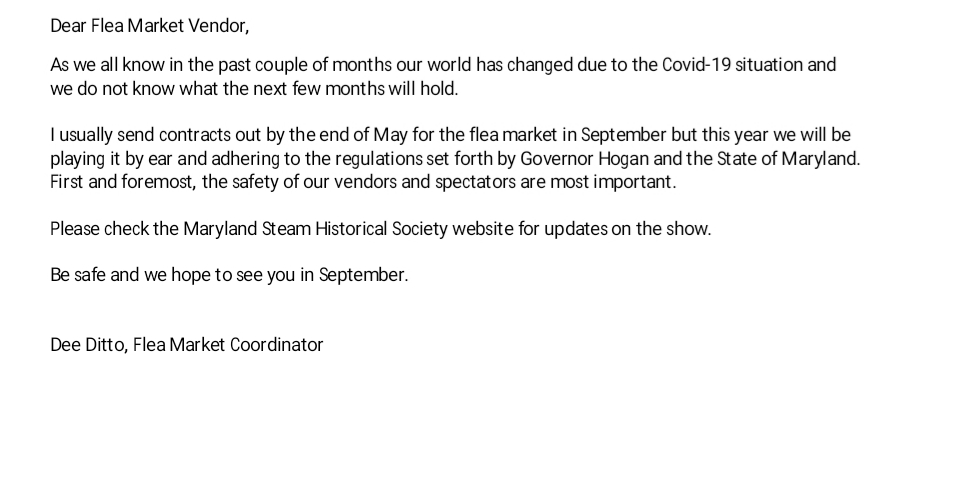 6/22/2020: On 6/16 a board meeting was held to discuss the impacts of COVID 19 and holding our annual show.
Our 2020 annual fall show has been canceled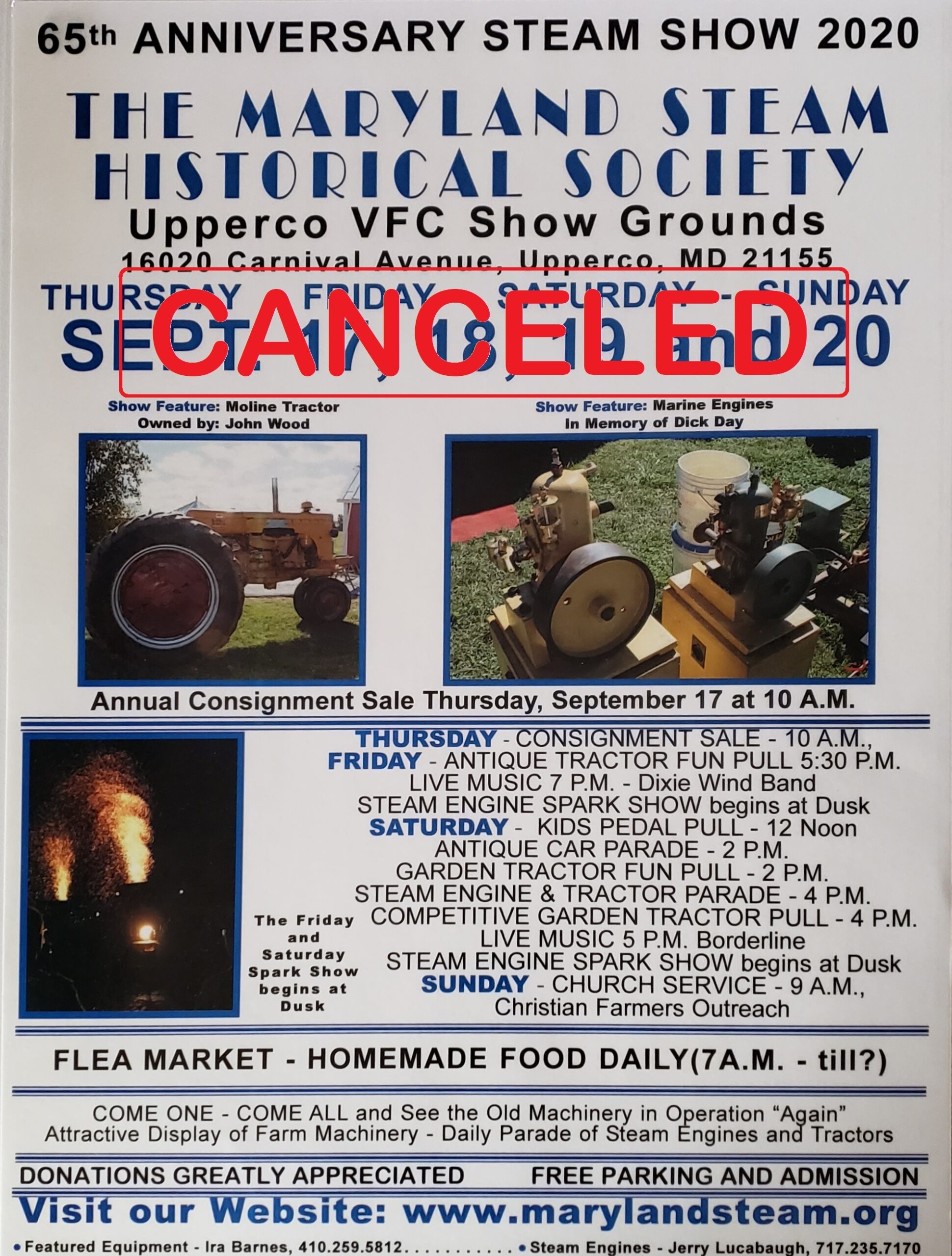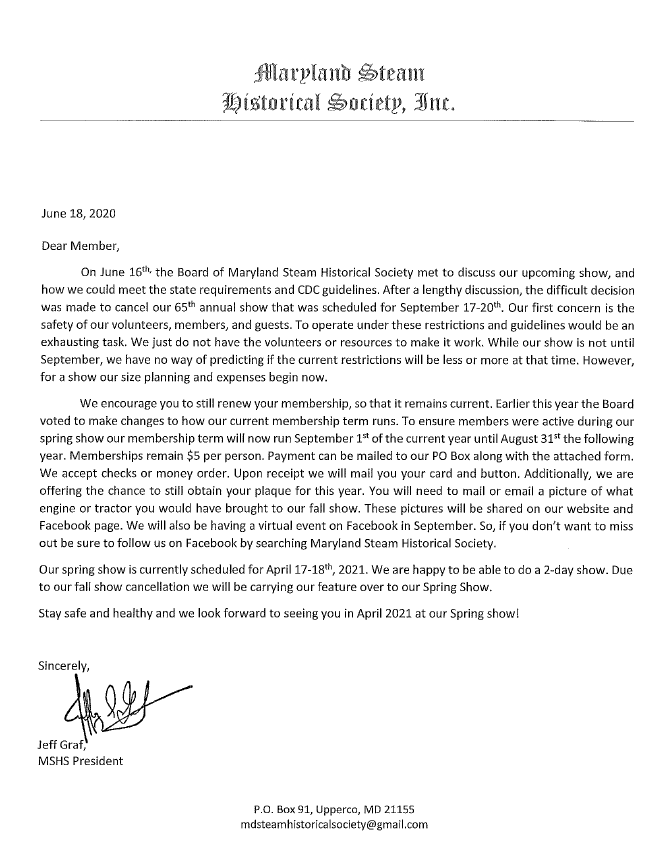 Please click on the letter above for details about the cancellation. Letters will be mailed and emailed to all membership on file. Please share with anyone who may not be aware. We are planning a 2 day spring crank-up event for 2021 and our spring show will now feature the Minneapolis Moline equipment and Marine engines due to the fall show cancellation.